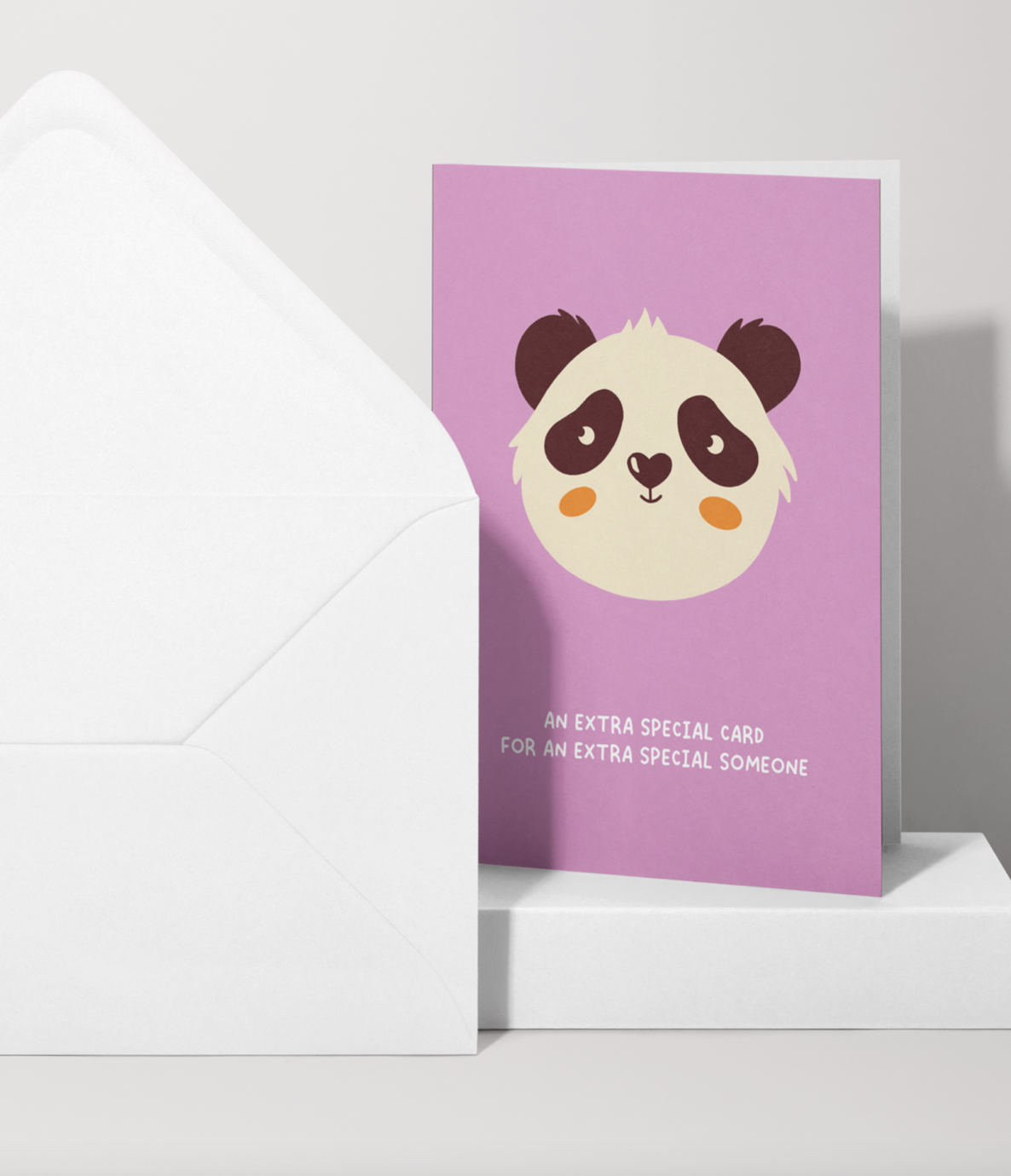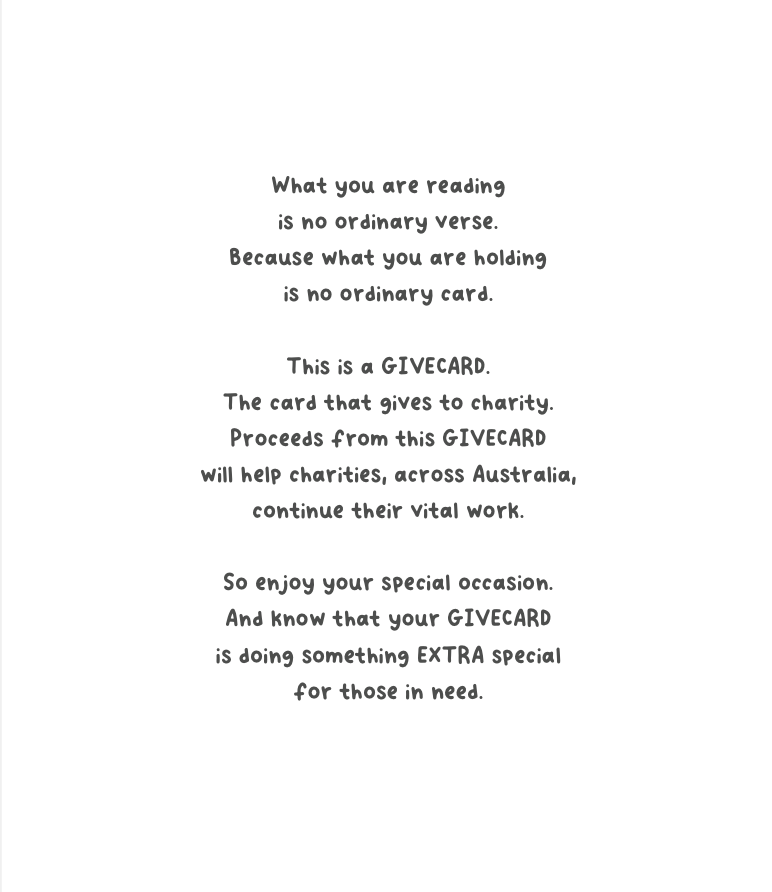 Panda Greeting Card
---
Proceeds from every GIVECARD are given to charities, across Australia, to help them continue their vital work. You can choose to give to any one of our charity partners, or have your donation spread equally across all four.

Design
Givewrap's Baby Animal Collection is lovingly designed to complement any baby or kids gift - be it a Birthday, a Christening, a gender reveal, a first Birthday, a 100-day celebration, even a 3-day celebration! 
Premium Quality
Givewrap GIVECARDS are printed on 350gsm, 100% sustainable and uncoated paper. Made of recycled materials, Givewrap greeting cards are 100% recyclable and planet friendly. 
Size
Givewrap GIVECARDS are A6 size (10.5cm x 14.85cm).
Shipping
Free shipping Australia-wide for orders $50 and over.
International delivery to US and UK now available.