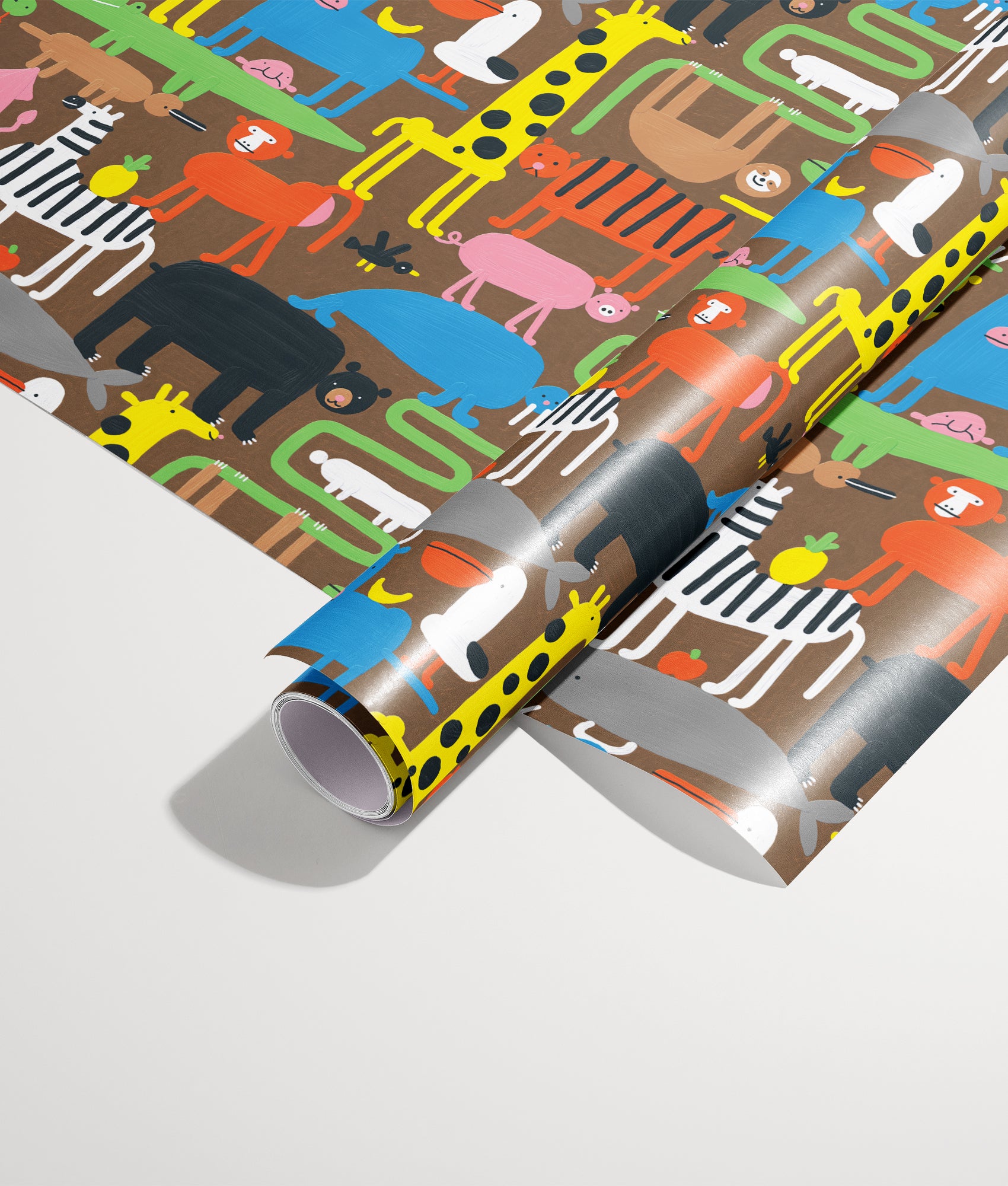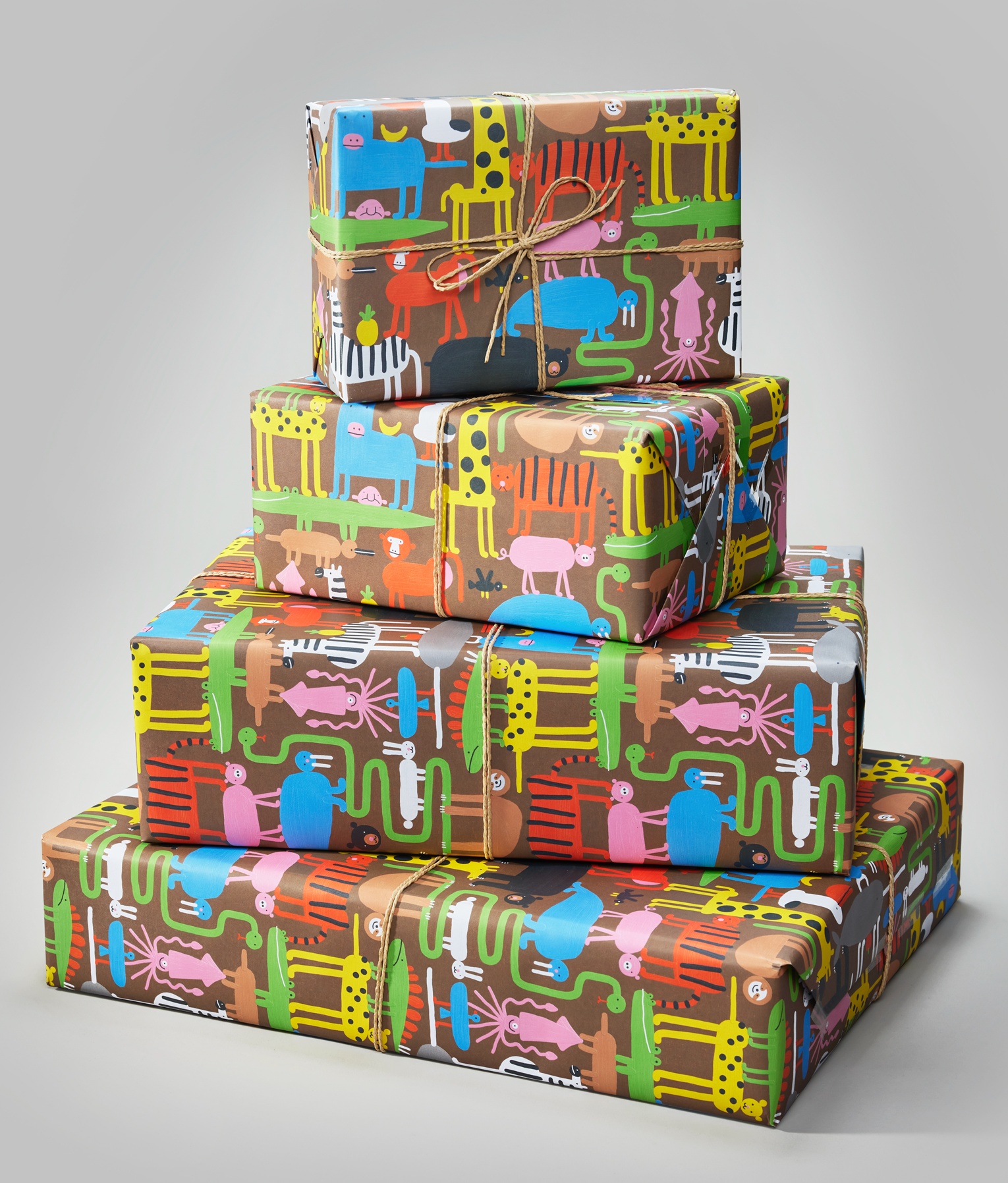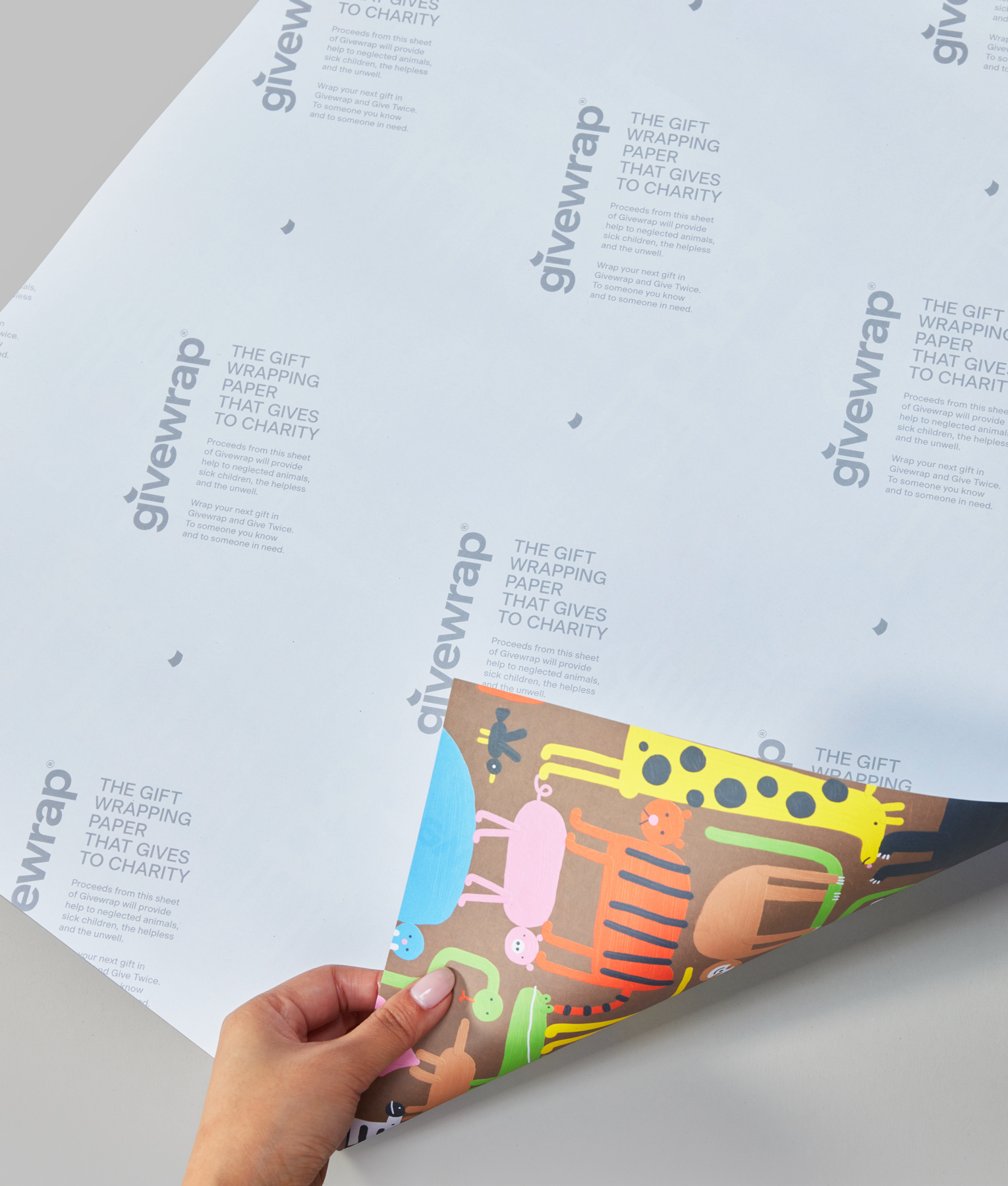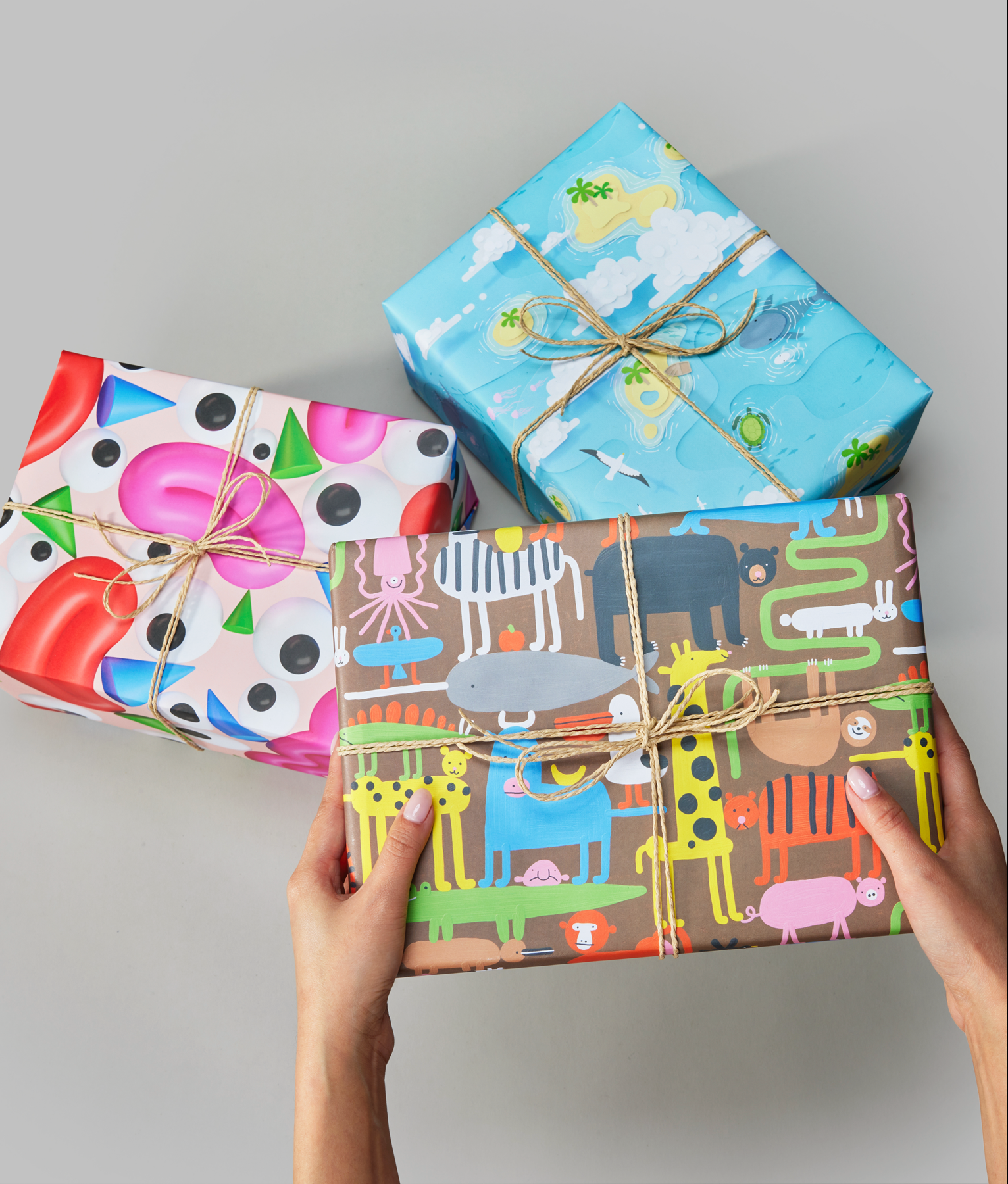 Animal Tetris Wrapping Paper
---
A blue buffalo, a black bear, a baboon and even a blob-fish. Just some of the magnificent creatures that you'll find on our Animal Tetris wrapping paper. 
Proceeds from every sheet of Givewrap wrapping paper are given to charities, across Australia, to help them continue their vital work. You can choose to give to any one of our charity partners, or have your donation spread equally across all four.
Design

Givewrap's first ever Kids Collection is specially designed by renown Australian illustrator and Creator of 'Dumb Ways to Die' - Julian Frost. Each design is so fun and awesome, it will probably be cooler than the present inside!
The Animal Tetris design is a whimsical and fun take on an animal safari. The artist combined colourful textured brushstrokes with a rich brown backdrop, allowing the unique and colourful animals to pop on the paper. 
Premium Quality
Every sheet of Givewrap is printed locally in Sydney, on thick, 90gsm, uncoated, 100% recyclable and sustainable paper. After all, having the best wrapping paper on the planet, doesn't mean much without a planet.
Size
Givewrap sheets are 50cm x 70cm. 
Shipping
Free shipping Australia-wide for orders $50 and over.
International delivery to US and UK now available.