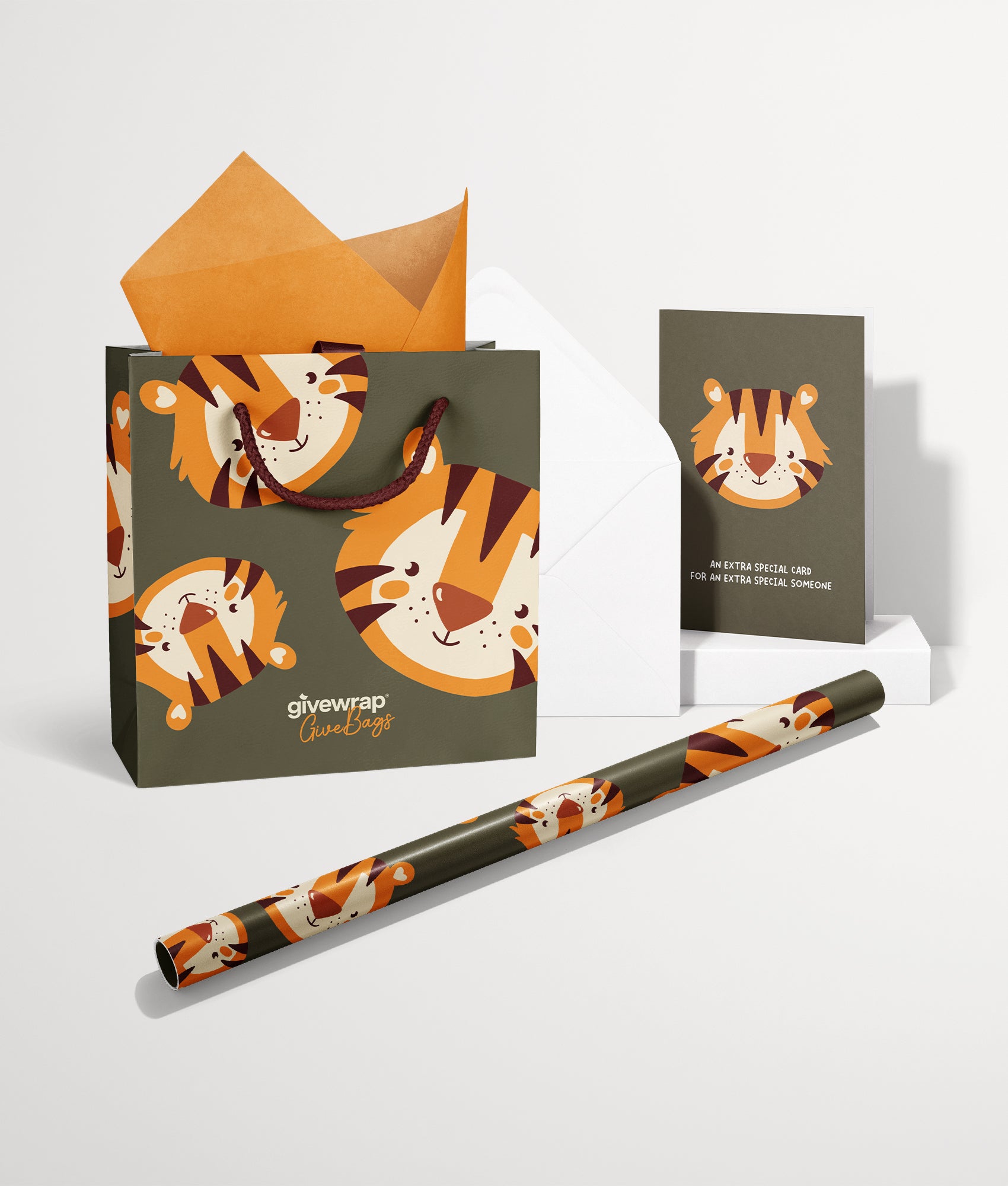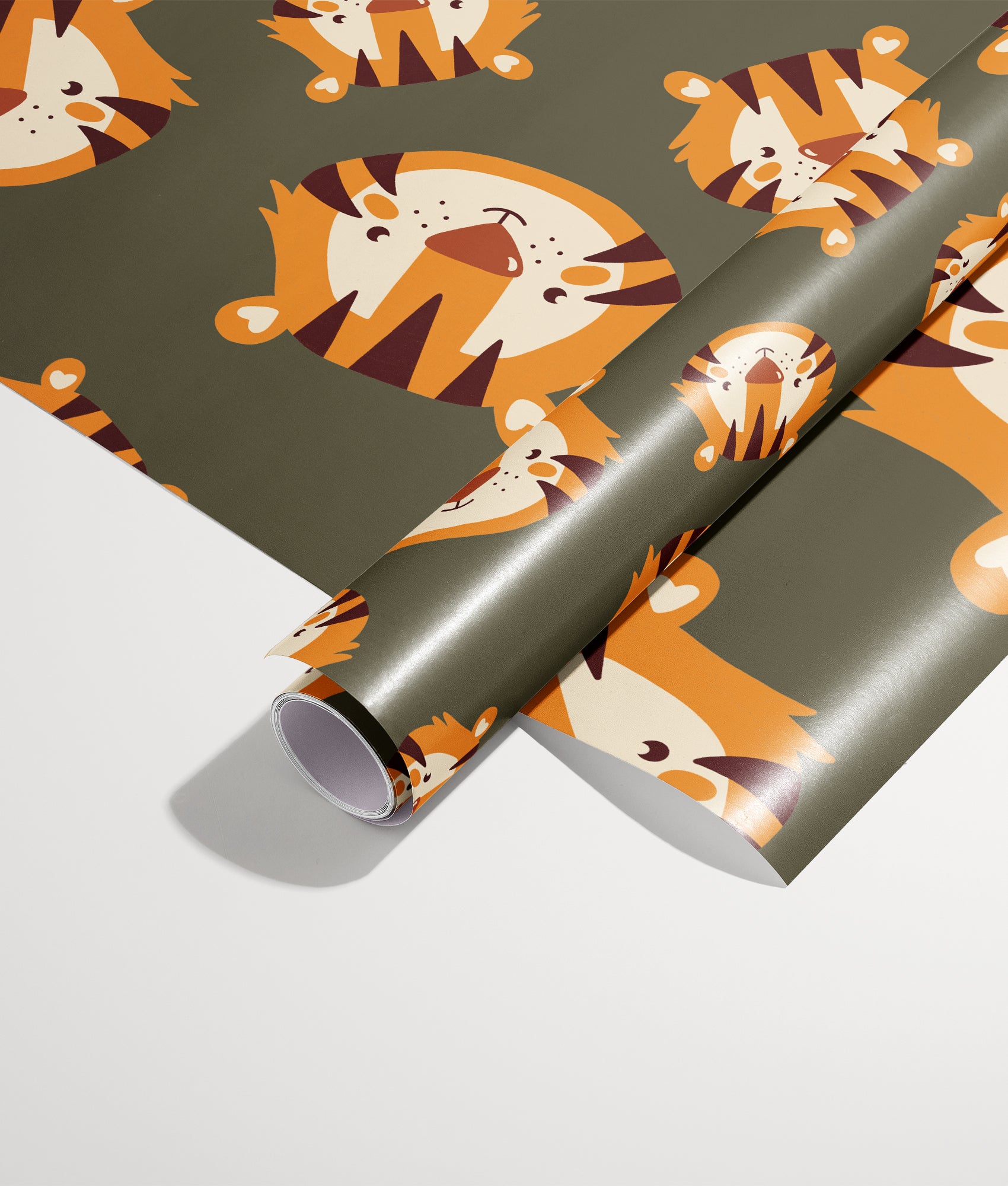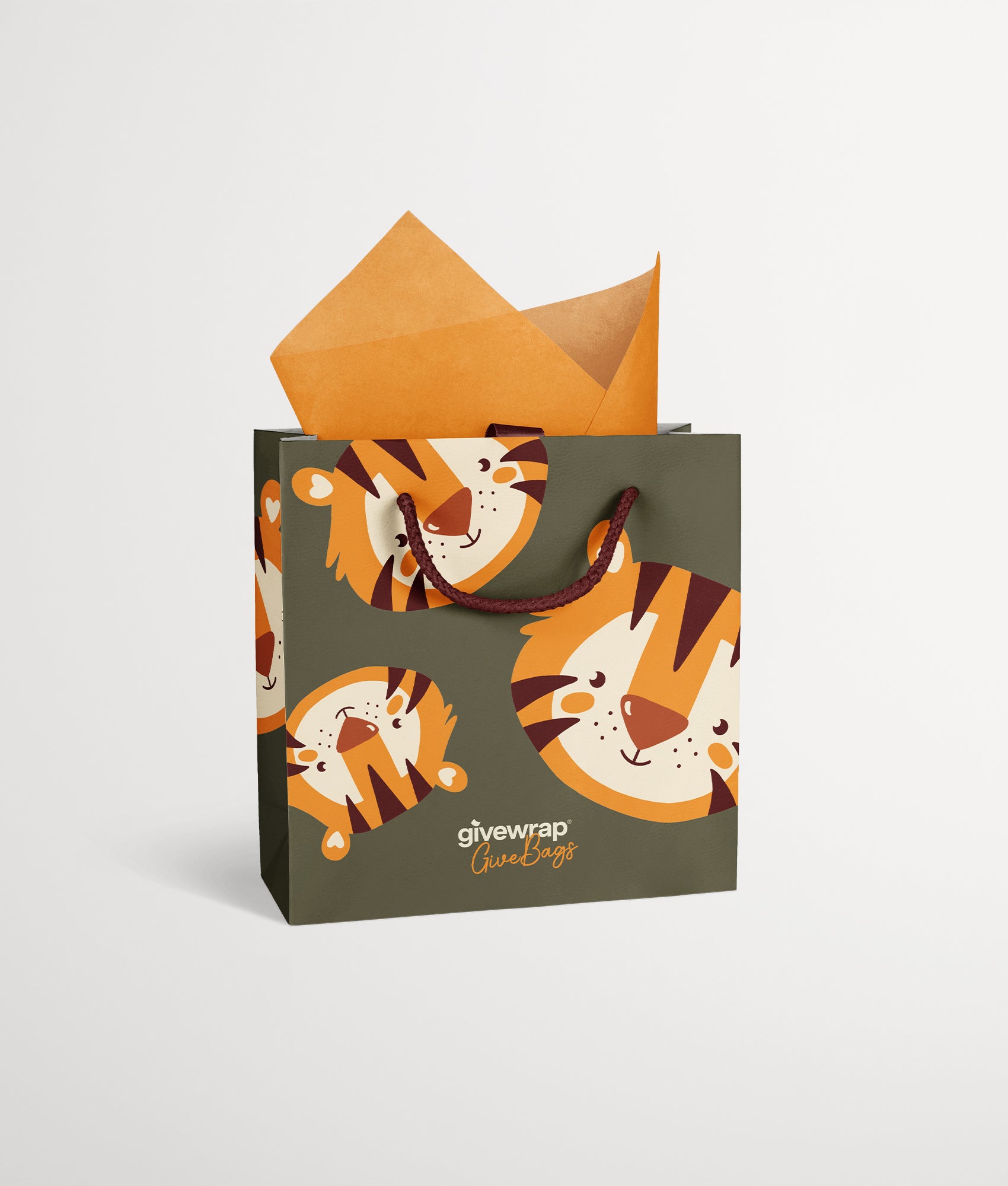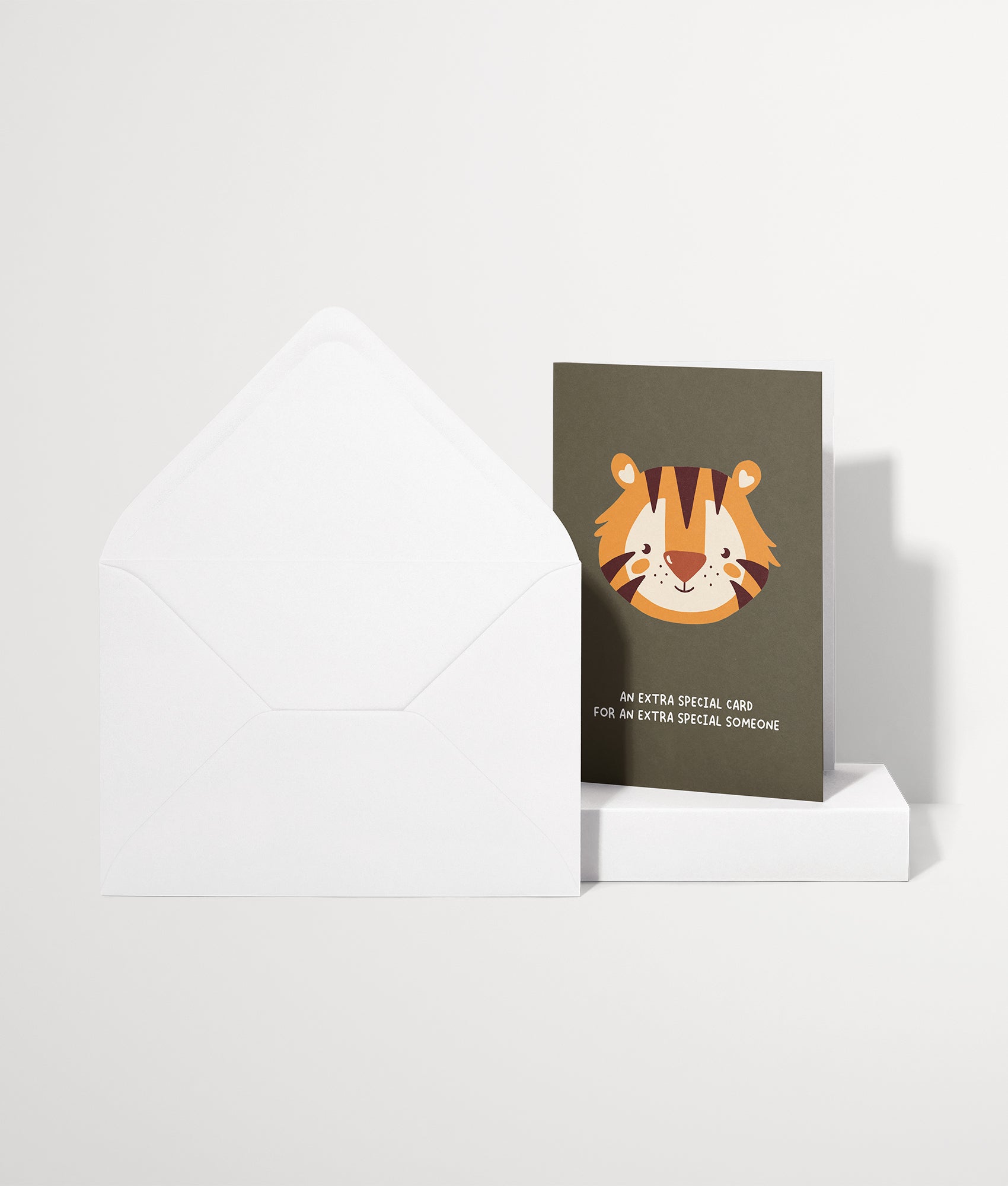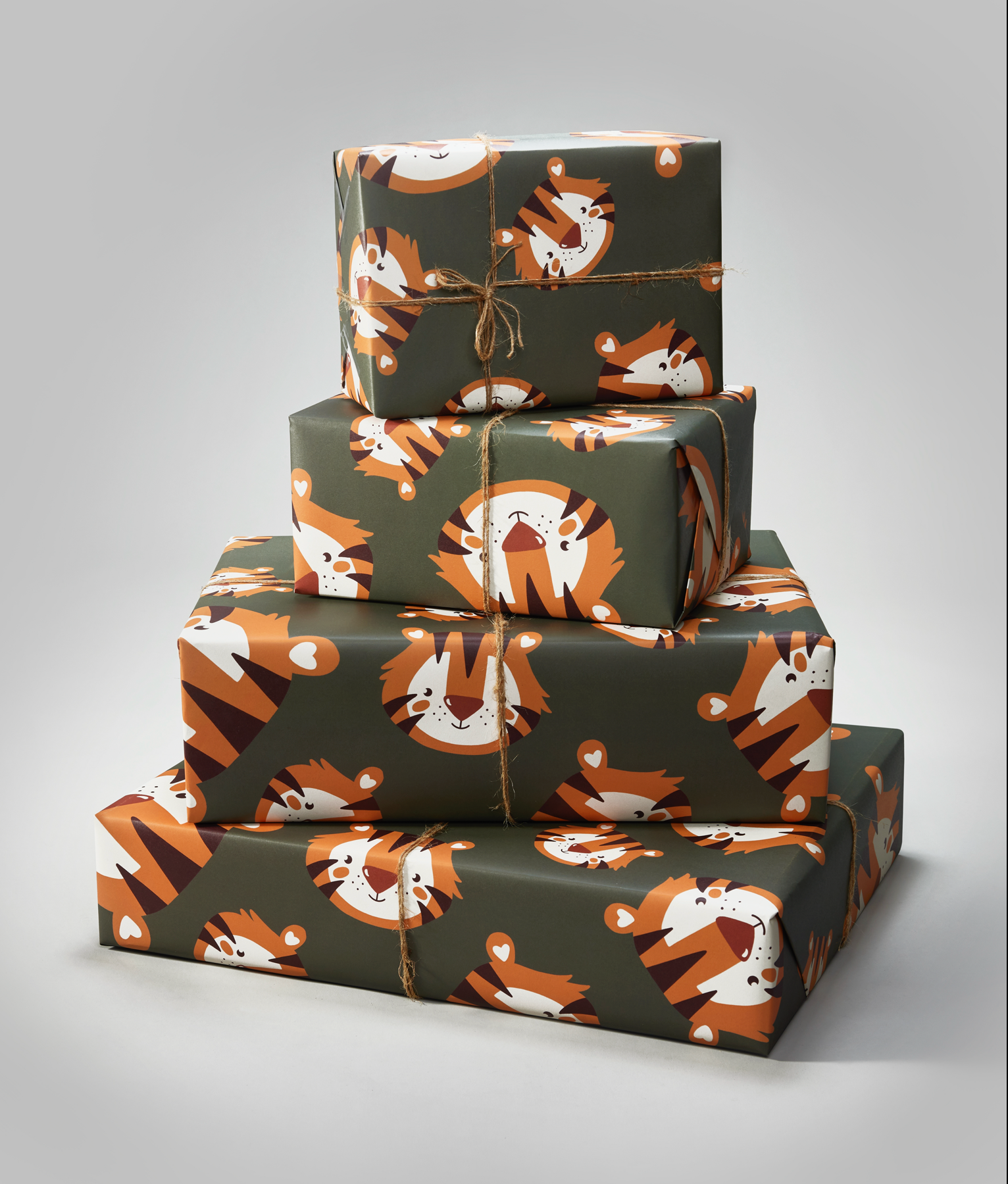 Tiger Gift Set
---
$1 from every Givewrap product is given to charities, across Australia, to help them continue their vital work. You can choose to give to any one of our charity partners, or have your donation spread equally across all four.
This Do-Good bundle includes:
- 1x Tiger Gift Bag (25cm H x 20cm W x 10cm D)
- 1x Tiger A6 Greeting Card (10.5cm x 14.85cm)
- 1x Tiger Wrapping Paper Sheet (50cm x 70cm)
Every Givewrap bundle is carefully rolled up and wrapped in protective tissue paper, before it's shipped to you in a recyclable paper tube / box / padded envelope. 
Design
Givewrap's Baby Animal Collection is lovingly designed to complement any baby or kids gift - be it a Birthday, a Christening, a gender reveal, a first Birthday, a 100-day celebration, even a 3-day celebration! Next time you buy a gift for a special child, make that gift all the more special by wrapping it in Givewrap, and giving to charity.
Premium Quality
Every sheet of Givewrap is printed locally in Sydney, on thick, 90gsm, uncoated, 100% recyclable and sustainable paper. After all, having the best wrapping paper on the planet, doesn't mean much without a planet.
Size
- Givewrap sheets are 50cm x 70cm. 
- Givewrap GIVEBAGS are 25cm (H) x 20cm (W) x 10cm (D).
- Givewrap GIVECARDS are A6 size (10.5cm x 14.85cm).
Shipping
Free shipping Australia-wide for orders $50 and over.
International delivery to US and UK now available.